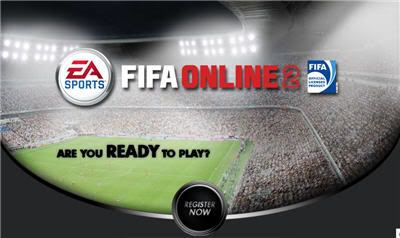 When I tried to start my
Gameloader.exe
for
FIFA ONLINE 2
. I realized that it got stucked and won't load very nicely.
So I go to their website and found that a new patch is release. I do prefer to download it manually rather than have to wait and see. Such a waste of time if you're just waited there. Using Internet Download Manager for speed of download.
Hi Guys,

The manual patch is now ready for download. Here are the links you can get it from (we will increase the number of links as they are available)

Filefront
Starhub (Available for other users as well)
Tata (recommended)

Instructions for using the manual patch.

1) Download the .zip file from any of the above locations
2) Open the file using a zip programme, and you should see a folder named "manual"
3) Unzip the contents of the "manual" folder into your fol2 folder (usually in your program files) - NOTE : Do not copy the "Manual" folder, but the contents inside it.
4) You will be prompted if you want to override certain files or not, please select YES
5) Patching is complete - Run your fifaonline2.exe file to play

p/s : for more detail go to their official site.
click here
.